50 Years of Riding
& Coaching Experience
There are only two emotions that belong in the saddle; one is a sense of humour, and the other is patience.
~ John Lyons
Farnham Stables is a competitive junior and adult showjumping livery yard with expert showjumping coaching. We are situated in Chartwell Country Estates, north of Johannesburg.
Our focus is on developing top level competitive showjumping junior and adult riders, as well as the development/production of top quality showjumping horses.
Farnham Stables, is situated in Chartwell Country Estates, north of Johannesburg, with its focus being on developing top competitive showjumpers across all levels and  all age groups. Excelling in the ring at every level is the aim, but that said, Farnham Stables is all about the Farnham family, their horses' and riders' happiness and provides a relaxed atmosphere where constant involvement and equestrian learning is encouraged.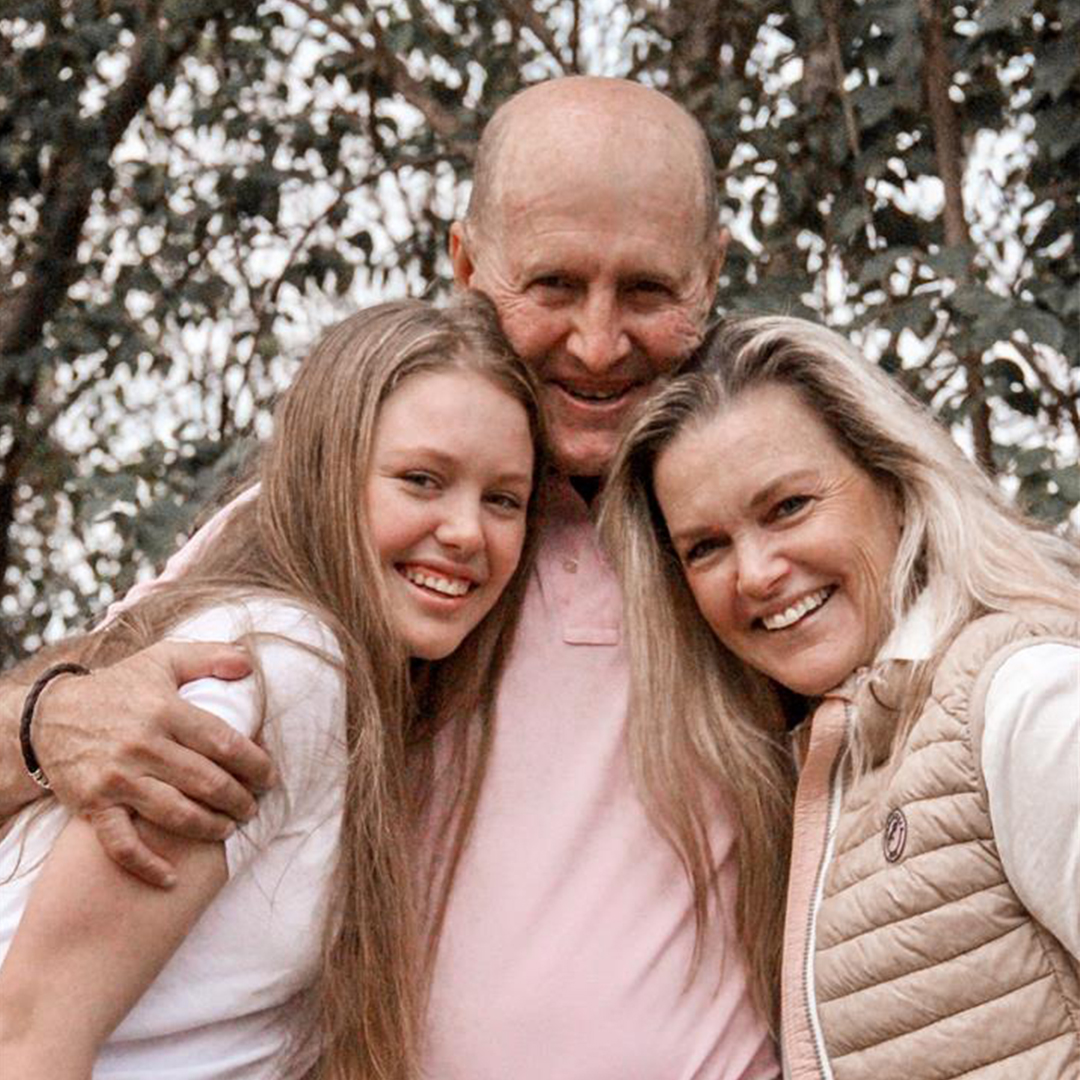 Farnham Stables has been established for over 25 years.  The original property is situated on 7 acres of land, is ideally situated on Third Road, just off Cedar road. This property consists of 52 brick stables, 17 wooden stables and has a clopf fibre jumping arena and a clopf fibre dressage arena, as well as a clopf fibre lunge arena; horse walker and shaded paddocks.
There is also an 11 horse barn, clubhouse and ablutions, as well as 3 secure client tack rooms.
In 2014 the property adjacent was purchased – this 2.56 hectares of walled property is being developed and once complete will have a large grass derby arena with a training bank, larger bank, dyke and step, plus a 1km river sand canter track, additional wooden paddocks and stables for existing Farnham Stables client's beloved retired horses. There is a trucking service provided for shows directly from the property to the required show venue.
Both the 270/3 & 270/4 properties are devoted to:
providing a quality livery service to Farnham Stables clients,
the buying, training and selling of horses;
teaching of junior, young rider and adult competitive riders in the showjumping and equitation environments
Barry and Lorette are both active showjumping competitors and compete frequently at World Cup Qualifier level. They live on the property and give constant personal supervision to both their own, and their clients much loved horses. They work closely with the owners to ensure that their horses enjoy the best possible environment. There is also a full time stable manager on the property. The highly trusted grooming staff that have been employed for 5+ years that also live on the property.
We offer a fantastic, professional, caring and comprehensively equipped full livery service and our personnel always provide the highest standard in horse care and stable management.
We maintain a high level of security with proprietors and staff living on-site. Security is reinforced by lockable tack rooms.
Advantages
Why Our Clients Choose Farnham Stables
Barry and Lorette have produced a number of successful competitors in various grades over the years, more notably three SA Champions, two SA junior Champions, a Derby winner, a junior derby winner, multiple FEI World Cup qualifier winners, two WCQ series winners, multiple SA Outdoor Grand Prix winners, 4 Philip Smith winners and in 2014 a Youth Olympics participant, to mention a few client successes.
12
Professional Grooms Onsite
The Competitive Advantage
Champion Makers
With their own competitive horses and about 30 client horses, Barry and Lorette have an active, involved participation in the stable yard. They both teach, and provide the necessary show support, and school client's horses, when necessary. They understand that success with competition horses is as much to do with people, surroundings and collaboration as well as excellent care and schooling for both horse and rider.
You can enjoy all the Farnham Stables events, show calendar, and all our show results, 'in and out of the competition arena' action, current Farnham Stables news, fun and action photos on this website, as well as on the Farnham Stables official Facebook page and on our Instagram account: @farnhamstables1
Services at Farnham Stables
Additional Care
Stable Yard Vet – Northrand Animal Clinic
Stable Yard Farrier – Sean Allnutt
Equine Physio – Chantal Holder
Equine Dentist – Wayne Dayle
Equine Chiro – Jacques Versveld
Trucking Services are offered if you do not have your own box.
Testimonials
What Our Clients Say

Celeste Olckers
,,
Barry Taylor and Lorette Knowles-Taylor are life-savers and sanity-keepers. My horses are my family, and the care we receive at Farnham Stables is unparalleled in any arrangement I have previously known. So too are the Taylor's understanding and support of all aspects of managing a professional equine operation while simultaneously maintaining a friendly and family-oriented atmosphere.

Robyn Kopsch
,,
Great facilities, happy horses, the best staff and the most incredible coaches. Our Farnham Stables family is so very special. My happy place.

Jayne Hahn
,,
Both Barry and Lorette are not only passionate and phenomenal at what they do but have a genuine love and dedication towards every student's growth. I am honored and blessed to have become a part of the Farnham Stables family.

Michelle Fleming
,,
I first came to Farnham Stables as a scared 1.10m rider, hoping just to see the finish and enjoy the sport again. Several years later, I successfully jumped my first World Cups, Derby and SA Champs. I have also learned horsemanship and management from the very best. In addition, Barry and Lorette have sourced suitable horses and have always been transparent in their dealings with me as a client. I hope to have the privilege to be here to for many years to come and pursue even bigger dreams in the future.

Mikayla Korsten
,,
Welcoming family environment with top class facilities and coaching!

Tamar Glicksman
,,
You not only learn to ride but learn how to be a horseman from the master himself. I am so lucky to be able to train daily with the BEST!
The Farnham Stables Way
Farnham Stables Mission, Vision and Values
Mission
The mission of Farnham Stables is to inspire mastery of the equestrian sport through a safe and positive training experience, to provide a challenging but enjoyable environment and first class facilities for showjumpers on a competitive level.
The core set of principles sit at the heart of Farnham Stables. It reflects the spirit of the business and the passion of the people behind it.
Vision
Farnham Stables envisions a community of riders that embraces the principles of family, camaraderie, sportsmanship and respects the ultimate benefit of horse and rider in the experience of equestrian sport.
Farnham Stables envisions a community of equestrians who together gain knowledge, achievement and enjoyment through the process of learning.
Farnham Stables strives to be an industry leader recognised for mastery of the sport through a safe, positive, and professional training experience.
Values
At Farnham Stables, the approach, interactions and decisions are informed by each of the following core values:
Integrity
Adherence to a sound, honest, and forthright ethical code in the training program, equine care and business conduct.
Respect
To treat our riders and horses with high regard for their talents and due consideration for the effort they dedicate to their sport.
Positivity
Belief that an affirmative approach—working to the strengths of the riders and horses—most effectively builds confidence and stimulates progress.
Safety and Enjoyment
To provide a safe and enjoyable training experience and allow both horse and rider to maintain enthusiasm throughout the learning process.
Success
To put extraordinary effort into making the clients the best riders and competitors they can be. Success comes from practice, perseverance and commitment.